Vanderbilt-Ingram
Cancer Center
Vanderbilt-Ingram Cancer Center is at the forefront of new discoveries that help us prevent, find, treat, manage and cure cancer. But we can't make these discoveries alone. Our patients, caregivers, community leaders, donors, volunteers, and educators contribute their insight, time, and passion to advancing the discoveries that lead us closer to a cure.
No matter how cancer has touched your life, you are a key partner in our efforts to save lives and improve the quality of life for those with cancer. 
Harnessing the power of
science for our patients
Our doctors and researchers are turning today's
scientific discoveries into tomorrow's treatments.
Learn more about our research programs and initiatives.
Proven
Track Record
A leader in research, innovation and treatment. We are one of 50 National Cancer Institute-designated Comprehensive Cancer Centers, dedicated to an integrated and patient-focused approach.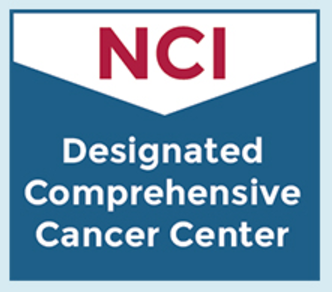 ---
Patients, Partners, Progress
Our patients and families are our most important partners in discovery – and the motivation behind our efforts to advance research and improve cancer care.    
Read their stories from Momentum magazine. 
Cancer Center

News

Latest news about our research, patient care programs, outreach and educational events.
Hand-held robot points to less invasive prostate surgery
Vanderbilt collaborators focused on minimally invasive prostate surgery are developing an endoscopic robotic system with two-handed dexterity at a much smaller scale than existing options.
Center for Immunobiology grows, bolsters program
The Vanderbilt Center for Immunobiology has relaunched its mission with a greater focus on human immunology, an endeavor supported by additional researchers, more funding support and designation as a Center of Excellence.
Clinical study tests drug that may prevent cancer metastasis
A clinical study of a drug that may block cancer metastasis is currently enrolling patients at the Vanderbilt-Ingram Cancer Center.
Vanderbilt team shows how stomach bug can trigger cancer
Researchers have obtained the first high-resolution image of a molecular "machine" used by the insidious stomach bug Helicobacter pylori to inject a cancer-causing protein into the stomach lining.
Health disparity for blacks exists within lung screening guidelines
The U.S. Preventive Services Task Force (USPSTF) guidelines that determine which smokers qualify for CT scans exclude significant numbers of African Americans who develop lung cancer, according to a study from Vanderbilt researchers.