Meet the
VICC Ambassadors
Learn why we have joined VICC Ambassadors and how you can help us achieve Victory Over Cancer.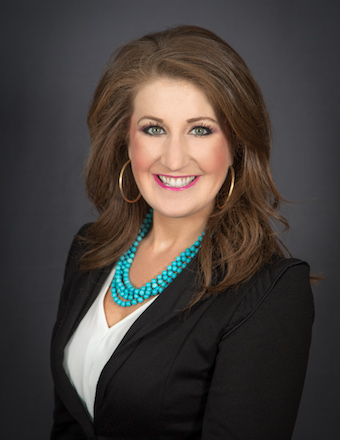 You never know who you may meet, or what company or organization you may learn about, at a networking event.
I was attending the Nashville Chamber's YP Connect event. Walking throughout the event and I saw the Vanderbilt-Ingram Cancer Center logo. I can spot the Vanderbilt-Ingram logo a mile away. First, because I work closely in my career with all of Vanderbilt University and Vanderbilt University Medical Center. Second, I am a patient of the Vanderbilt-Ingram Cancer Center.
Rewind to July 24, 2013, when I was diagnosed with a grade 2 brain tumor called an astrocytoma. My family and I spent the next two weeks dropping off copies of my scans and records to doctors throughout Nashville and across the country. I ended up at the Mayo Clinic in Rochester, Minnesota. The remarkable doctors at Mayo did their magic, then set up my treatment plan with more amazing doctors here in Nashville.
Which hospital did they pick? The No. 1 cancer center in Tennessee, known for work in research, treatment and training … Vanderbilt-Ingram Cancer Center.
I already knew I was living in the health care capital, but who knew I would be blessed to have ended up in this city for a reason? Everything happens for a reason. I was given this adventure for a reason. God added a brain tumor to my path because he knows I am strong, positive, caring and determined. I love to give all I can and spread happiness. Being a VICC Ambassador gives me that opportunity.
When I learned of all the VICC Ambassadors program does, I immediately wanted to join to give back to cancer patients past, present and future.
Giving discovery grants to the hardworking doctors will eventually connect the dots of research, leading to discovery and cure. This disease is mysterious, and the doctors of Vanderbilt Ingram Cancer Center will not give up until they find the cure.
Vanderbilt-Ingram Cancer Center has done nothing but amazing things for me. I want to do all I can to help the truly caring doctors who work so hard to save every patient.
Everyone is affected by cancer in some way. Please help us all to win Victory Over Cancer. We greatly appreciate your contribution.