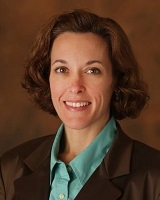 Alicia C. Beeghly-Fadiel, Ph.D., MPH, MPhil
Assistant Professor of Medicine
Alicia C. Beeghly-Fadiel, Ph.D., MPH, MPhil
Assistant Professor of Medicine
Vanderbilt University Medical Center
2525 West End Avenue, 838-A
Nashville, TN 37203
Profile
Education
Research Emphasis
genetic and molecular epidemiology of women's cancers
Research Description
Dr. Beeghly-Fadiel's research interest is on the environmental, molecular, and genetic determinants of susceptibility and survivorship for women's cancers. This focus stems from an undergraduate education at the Massachusetts Institute of Technology in biology and graduate work at Yale University in cancer epidemiology. Dr. Beeghly-Fadiel came to the Vanderbilt University Medical Center in 2006 for postdoctoral training, and joined the faculty in 2009 as a Research Instructor. With a research project to evaluate genetic variants related to breast cancer survival, Dr. Beeghly-Fadiel became a Building Interdisciplinary Research Careers in Women's Health (BIRCWH) Faculty Scholar in 2010, and was promoted to Assistant Professor in 2011.

Dr. Beeghly-Fadiel is currently funded by a Department of Defense Pilot Award to evaluate associations between genetic variants relevant to chemotherapeutic response and ovarian cancer survival. This will also provide a resource for additional research, by building a cohort of ovarian cancer cases from the Vanderbilt University Medical Center with linked electronic medical records, tumor registry data, and genetic information available. Her passion to reduce the burden of ovarian cancer led Dr. Beeghly-Fadiel to co-found VOCAL, the Vanderbilt Ovarian Cancer Alliance. VOCAL's mission is to increase awareness and advance translational research for the diagnosis and treatment of ovarian cancer. In addition to ovarian cancer, Dr. Beeghly-Fadiel also conducts research on the genetic and molecular epidemiology of breast and endometrial cancer, and is interested in harnessing electronic medical records (EMR) for research on cancer susceptibility and survival.

In total, Dr. Beeghly-Fadiel has authored more than 50 papers, including 13 first author and 6 senior author publications. She has presented her research at numerous national meetings, and is actively committed to mentoring students and trainees in cancer epidemiology. In addition to her research, Dr. Beeghly-Fadiel teaches Introduction to Scientific Writing for the doctoral program in Epidemiology. She is also the proud mother of two amazing little girls.


Publications