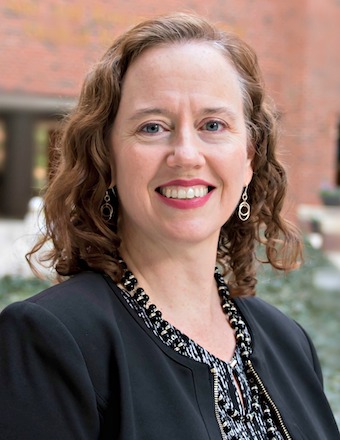 Pamela C. Hull, Ph.D.
Associate Director for Community Outreach and Engagement
Associate Professor of Medicine (Epidemiology)
Pamela C. Hull, Ph.D.
Associate Director for Community Outreach and Engagement
Associate Professor of Medicine (Epidemiology)
2525 West End
Suite 800
Nashville, TN 37203-1738
Profile
Education
Ph.D., Vanderbilt University, Nashville, Tennessee (2004)
M.A., Vanderbilt University, Nashville, Tennessee (2000)
B.A., Duke University, Durham, North Carolina (1995)
Research Emphasis
Behavioral intervention, implementation science, HPV vaccine, nutrition, obesity, community-engaged research, disparities, technology
Research Description
Pamela Hull, Ph.D., is an Associate Professor in the Vanderbilt University School of Medicine in the Department of Medicine, Division of Epidemiology; Ingram Associate Professor of Cancer Research; and Associate Director of Community Outreach & Engagement for the Vanderbilt-Ingram Cancer Center. She has also served as the Vanderbilt Co-Leader for the Meharry-Vanderbilt-TSU Cancer Partnership since 2012. Dr Hull is a medical sociologist with expertise in the development, testing, and dissemination of behavioral interventions to promote cancer prevention behaviors. Her research specifically focuses on increasing HPV vaccine use, healthy eating, and physical activity, using implementation science and technology-based applications. Much of her work addresses health disparities among African American, Hispanic, and low-income populations, in collaboration with community partners. Dr. Hull has over 15 years of experience as an investigator conducting community-engaged research. She earned a Bachelor degree in Sociology from Duke University and a Masters and Ph.D. in Sociology from Vanderbilt University.

CURRENT FUNDED RESEARCH:

"Increasing HPV Vaccination In Community-Based Pediatric Practices" (Hull, PI)
1R01 CA207401, National Cancer Institute, 12/2016-11/2021
Our central goal is to identify the optimal approach to implementing an evidence-based intervention for the uptake and completion of HPV vaccine among adolescents receiving care in the community, guided by implementation science theory.
Aim 1. Determine the clinical effectiveness and cost-effectiveness of two modalities for delivering a multi-component intervention to increase HPV vaccination initiation and completion in community-based pediatric practices, namely in-person versus web-based modalities
Aim 2. Understand mechanisms of why the intervention may work better for some pediatric practices than others for improving HPV vaccination.
See: www.get3shots.org

"Children Eating Well (CHEW) Smartphone Application for WIC Families" (Hull, PI)
2017-68001-26352, U.S. Department of Agriculture / AFRI, 4/2017-4/2022
This project focuses on childhood obesity prevention in low-income preschool children (ages 2-4), in collaboration with Tennessee State University Cooperative Extension and Tennessee's Supplemental Nutrition Program for Women, Infants, and Children (WIC). The goal is to adapt, disseminate, implement, and evaluate version 2.0 of the CHEW smartphone application designed to increase WIC family benefit redemption and improve diet quality and other obesity risk factors among preschool-aged children, while training the next generation of obesity researchers and professionals.
See: www.nashvillechew.org

"Meharry-VICC-TSU Partners in Eliminating Cancer Disparities" (Moses, PI)
U54 CA163072, National Cancer Institute, 9/2016-8/2016
Role: Co-Leader of Cancer Outreach Core
The Meharry-Vanderbilt-TSU Cancer Partnership grant aims to enhance the cancer research capability, training, education and outreach activities at Meharry Medical College (MMC) and Tennessee State University (TSU) and to improve the effectiveness of these activities at VICC for benefiting minority populations. The purpose of the COC is to support the development and implementation of community-engaged research aimed at reducing cancer disparities.
See: www.cancer-alliance.org/community

"Implementation of School-Entry Policies for Human Papillomavirus Vaccination" (Cólon-López, PI)
R01 CA232743, National Cancer Institute, 12/2018 - 11/2023
Role: Co-Investigator
This study aims to examine geographic variation in the dissemination and implementation of HPV vaccine policies across US states and territories, and to study the implementation and outcomes of the new school-entry HPV policy in Puerto Rico in depth.


Publications