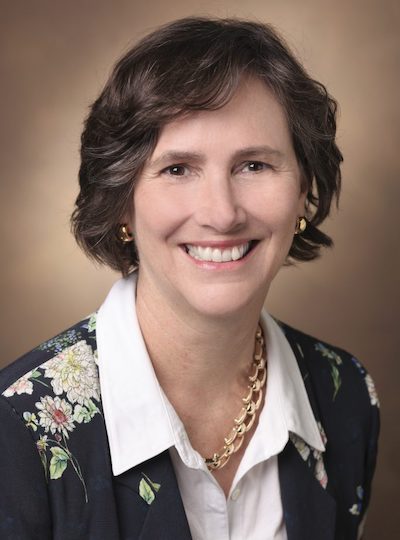 Kathleen L. Gould, Ph.D.
Louise B. McGavock Professor of Cell and Developmental Biology
Kathleen L. Gould, Ph.D.
Louise B. McGavock Professor of Cell and Developmental Biology
kathy.gould@Vanderbilt.Edu
Vanderbilt University Medical Center
B-2309 Medical Center North
Nashville, TN 37232-2175
Profile
Education
Ph.D., University of California, San Diego, California (1987)
A.B., University of California, Berkeley, California (1981)
Research Emphasis
cell cycle, cytokinesis, phosphoproteomics/mass spectrometry, super-resolution imaging, signal transduction, checkpoint signaling, ubiquitination, protein kinases
Research Description
The goals of my laboratory are two-fold: 1) to understand the molecular mechanisms driving cytokinesis and 2) to learn how cytokinesis is coordinated with other events of mitosis including chromosome segregation. We are asking a) what is the nano-architecture of a contractile ring, b) how is the cytokinetic machinery precisely localized between segregating chromosomes, c) what molecular signal triggers constriction of the acto-myosin machinery, and d) what ensures the correct timing of cytokinesis with respect to chromosome segregation?

To address these questions expeditiously, we use yeast as a model organism. Yeast offers many experimental advantages for the study of cell cycle regulation including facile genetics and a fully sequenced and annotated genome. Using super-resolution imaging, proteomics, live cell imaging, genetics, biochemistry, and structural biology we are unraveling the sequence of events that directs formation and then constriction of the cytokinetic ring. We also study protein phosphorylation-based signaling pathways and ubiquitin ligases that control the spatial and temporal precision of cytokinesis.

Publications