Resources for Media
Contact Media Relations
Vanderbilt-Ingram Cancer Center has a Media Relations Officer available 24 hours a day, seven days a week. During business hours, please call:
Craig Boerner
Media Director, National News Director Vanderbilt University Medical Center
(615) 322-4747
craig.boerner@vumc.org
If you are trying to reach someone after business hours for a breaking news item, call the main News and Public Affairs Office to page the on-call member of the Media Relations team at: (615) 322-4747
Directions and Parking for News Media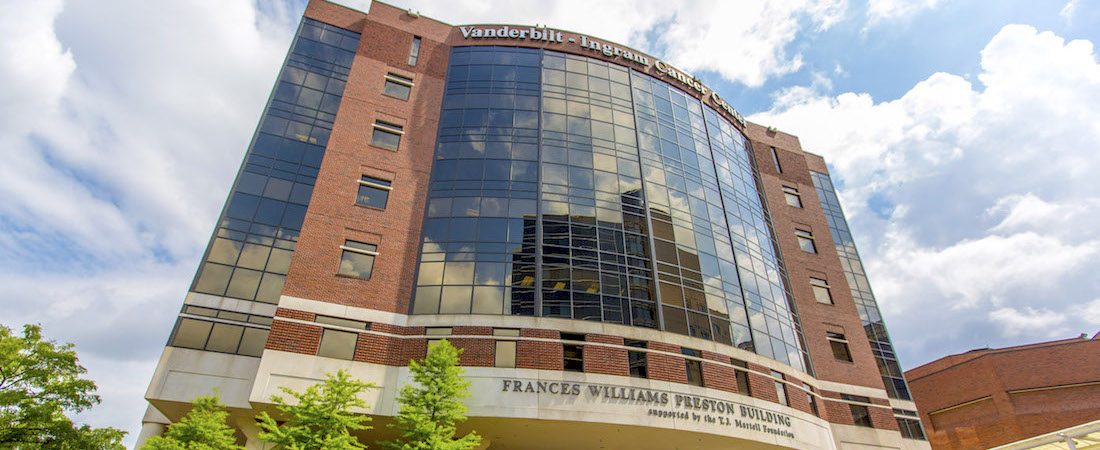 We welcome members of the news media to Vanderbilt-Ingram Cancer Center, but you must be escorted by a member of our Media Relations team. Please give us as much advanced notice as possible so that we may better accommodate your needs.
Parking for news media is available in the South Garage, directly across the street from Vanderbilt-Ingram Cancer Center. We are located in the Frances Williams Preston Building at:
2220 Pierce Avenue
Nashville, TN 37232
Interview Experts Live from Vanderbilt
Vanderbilt has a 24/7 campus studio and can transmit in high definition and in all formats. For more information: http://news.vanderbilt.edu/resources/vustar/