Vanderbilt-Ingram
Cancer Center
Vanderbilt-Ingram Cancer Center is at the forefront of new discoveries that help us prevent, find, treat, manage and cure cancer. But we can't make these discoveries alone. Our patients, caregivers, community leaders, donors, volunteers, and educators contribute their insight, time, and passion to advancing the discoveries that lead us closer to a cure.
No matter how cancer has touched your life, you are a key partner in our efforts to save lives and improve the quality of life for those with cancer. 
Harnessing the power of
science for our patients
Our doctors and researchers are turning today's
scientific discoveries into tomorrow's treatments.
Learn more about our research programs and initiatives.
Proven
Track Record
A leader in research, innovation and treatment. We are one of 49 National Cancer Institute-designated Comprehensive Cancer Centers, dedicated to an integrated and patient-focused approach.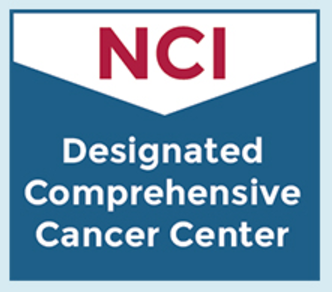 ---
Patients, Partners, Progress
Our patients and families are our most important partners in discovery – and the motivation behind our efforts to advance research and improve cancer care.    
Read their stories from Momentum magazine. 
Cancer Center

News

Latest news about our research, patient care programs, outreach and educational events.
Cancer Center Ambassadors surpass $1 million in grants
Vanderbilt-Ingram Cancer Center Ambassadors surpassed the $1 million mark with the awarding of the group's latest research grants.
Symposium explores prevention of HPV-associated cancers
Physicians and researchers from across the country came to the Vanderbilt Symposium on HPV Infections and Associated Cancers on March 1 to discuss screening and prevention strategies for the human papillomavirus (HPV).
VICC launches new telehealth program for CAR-T patients
Some cancer patients receiving CAR-T infusions can now avoid hospital stays because of a telemedicine program launched by Vanderbilt-Ingram Cancer Center.
Achilles' heel for kidney cancer
A recent study found that renal cell carcinoma cells with mutations in an enzyme-encoding gene, SETD2, were sensitive to a drug that inhibits the enzyme PI3K-beta.
Novel DNA repair mechanism preserves genome integrity: study
Vanderbilt investigators have discovered a new DNA repair pathway that guards against genomic mutations. Their findings were published recently in the journal Cell.