Vanderbilt-Ingram
Cancer Center
Vanderbilt-Ingram Cancer Center is at the forefront of new discoveries that help us prevent, find, treat, manage and cure cancer. But we can't make these discoveries alone. Our patients, caregivers, community leaders, donors, volunteers, and educators contribute their insight, time, and passion to advancing the discoveries that lead us closer to a cure.
No matter how cancer has touched your life, you are a key partner in our efforts to save lives and improve the quality of life for those with cancer. 
Harnessing the power of
science for our patients
Our doctors and researchers are turning today's
scientific discoveries into tomorrow's treatments.
Learn more about our research programs and initiatives.
Proven
Track Record
A leader in research, innovation and treatment. We are one of 49 National Cancer Institute-designated Comprehensive Cancer Centers, dedicated to an integrated and patient-focused approach.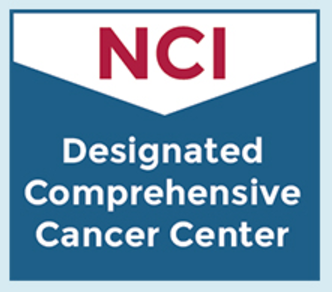 ---
Patients, Partners, Progress
Our patients and families are our most important partners in discovery – and the motivation behind our efforts to advance research and improve cancer care.    
Read their stories from Momentum magazine. 
Cancer Center

News

Latest news about our research, patient care programs, outreach and educational events.
Cancer Center investigators awarded Komen grants
Vanderbilt-Ingram Cancer Center (VICC) investigators have received financial support from Susan G. Komen for breast cancer research.
Adele's to Paint the Gulch Pink This October to Benefit Vanderbilt-Ingram Cancer Center
Throughout the month of October, Adele's Nashville will go pink for Breast Cancer Awareness Month.
Cochran celebrates cancer treatment's end in style
Singer Anita Cochran had famous friends in the room when she celebrated her last cancer treatment, but the person with her who mattered the most was her 89-year-old father.
Cancer Moonshot award to help map tumor progression
A trans-institutional team of researchers at Vanderbilt University Medical Center and Vanderbilt University has received an $11 million Cancer Moonshot grant to build a single-cell resolution atlas to map out the routes that benign colonic polyps take to progress to colorectal cancer.
Team's potential lung cancer therapy lands award from SBIR
A potential cancer drug aimed at enhancing the effectiveness of ionizing radiation in lung cancer patients is a step closer to development with funding support from the Small Business Innovation Research (SBIR) program.
Featured

Events

VICC Seminar Series

25 October 2018

VICC Seminar Series

01 November 2018

VICC Seminar Series

15 November 2018

Spliceomics: Alternative RNA Splicing as a Major Driver of Tumor Heterogeneity and Untapped Molecular Targets in Precision Oncology and Cancer Disparities

15 November 2018