Vanderbilt-Ingram
Cancer Center
Vanderbilt-Ingram Cancer Center is at the forefront of new discoveries that help us prevent, find, treat, manage and cure cancer. But we can't make these discoveries alone. Our patients, caregivers, community leaders, donors, volunteers, and educators contribute their insight, time, and passion to advancing the discoveries that lead us closer to a cure.
No matter how cancer has touched your life, you are a key partner in our efforts to save lives and improve the quality of life for those with cancer. 
Harnessing the power of
science for our patients
Our doctors and researchers are turning today's
scientific discoveries into tomorrow's treatments.
Learn more about our research programs and initiatives.
Proven
Track Record
A leader in research, innovation and treatment. We are one of 51 National Cancer Institute-designated Comprehensive Cancer Centers, dedicated to an integrated and patient-focused approach.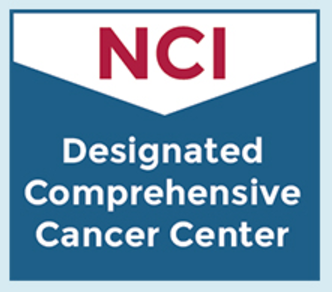 ---
Patients, Partners, Progress
Our patients and families are our most important partners in discovery – and the motivation behind our efforts to advance research and improve cancer care.    
Read their stories from Momentum magazine. 
Cancer Center

News

Latest news about our research, patient care programs, outreach and educational events.
Grant bolsters research on myelodysplastic syndromes
Michael Savona, MD, professor of Medicine and Cancer Biology, and director of Hematology Research at Vanderbilt-Ingram Cancer Center, has received a competitive grant award from the Edward P. Evans Foundation.
Shu, Zheng receive Vietnam's top honor for foreign scientists
The Vietnamese Ministry of Health has awarded two Vanderbilt epidemiologists the Memorabilia Medal "For the People's Health" in appreciation for their contributions in helping the nation establish a population-based research program for cancer, diabetes and other non-communicable diseases.
Colorectal cancer patients warn against dismissing early symptoms
Younger patients say colorectal cancer is a disease that doesn't follow age guidelines, so pay attention to early symptoms.
New window on fibrosis
A previously unrecognized role for a cell surface receptor may open new therapeutic options for the treatment of fibrotic diseases.
Team's study reveals details of new DNA repair pathway
Investigators have discovered how a DNA repair pathway protein shields sites of damage to avoid mutations and maintain genome integrity.