Vanderbilt-Ingram
Cancer Center
Vanderbilt-Ingram Cancer Center is at the forefront of new discoveries that help us prevent, find, treat, manage and cure cancer. But we can't make these discoveries alone. Our patients, caregivers, community leaders, donors, volunteers, and educators contribute their insight, time, and passion to advancing the discoveries that lead us closer to a cure.
No matter how cancer has touched your life, you are a key partner in our efforts to save lives and improve the quality of life for those with cancer. 
Harnessing the power of
science for our patients
Our doctors and researchers are turning today's
scientific discoveries into tomorrow's treatments.
Learn more about our research programs and initiatives.
Proven
Track Record
A leader in research, innovation and treatment. We are one of 51 National Cancer Institute-designated Comprehensive Cancer Centers, dedicated to an integrated and patient-focused approach.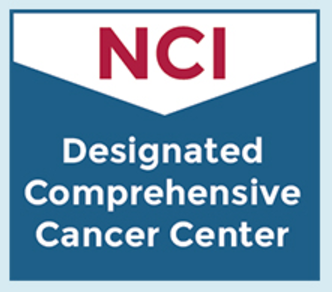 ---
Patients, Partners, Progress
Our patients and families are our most important partners in discovery – and the motivation behind our efforts to advance research and improve cancer care.    
Read their stories from Momentum magazine. 
Cancer Center

News

Latest news about our research, patient care programs, outreach and educational events.
Peal named Cancer Center associate operating officer
Karline Peal, MBA, BS, AS, RTT, was recently named associate operating officer of Vanderbilt-Ingram Cancer Center.
Vanderbilt Health Belle Meade opens Jan. 18
Vanderbilt Health Belle Meade, a 50,000-square-foot outpatient facility that offers additional space for urology, orthopaedic and oncology services, along with cancer infusion therapy, opens Jan. 18.
Pal named to cancer research national leadership posts
Tuya Pal, MD, Ingram Professor of Cancer Research and associate director for Cancer Health Disparities at Vanderbilt-Ingram Cancer Center, has been named to two cancer research leadership posts.
Study reveals new strategy for reducing tumor growth, metastasis
Vanderbilt investigators has discovered that blocking a certain signaling pathway boosts antitumor immunity and reduces tumor growth and metastasis in models of breast cancer and melanoma.
Rini to lead NCI study of COVID-19 in cancer patients
Brian Rini, MD, is leading a study launched by NCI that will closely monitor cancer patients who acquire COVID-19 with the goal of providing highly detailed data to guide future care.
Lovly to chair foundation's scientific leadership board
Christine Lovly, MD, PhD, Ingram Associate Professor of Cancer Research, has been named incoming chair of GO2 Foundation's Scientific Leadership Board (SLB).