Vanderbilt-Ingram
Cancer Center
Vanderbilt-Ingram Cancer Center is at the forefront of new discoveries that help us prevent, find, treat, manage and cure cancer. But we can't make these discoveries alone. Our patients, caregivers, community leaders, donors, volunteers, and educators contribute their insight, time, and passion to advancing the discoveries that lead us closer to a cure.
No matter how cancer has touched your life, you are a key partner in our efforts to save lives and improve the quality of life for those with cancer. 
Harnessing the power of
science for our patients
Our doctors and researchers are turning today's
scientific discoveries into tomorrow's treatments.
Learn more about our research programs and initiatives.
Proven
Track Record
A leader in research, innovation and treatment. We are one of 49 National Cancer Institute-designated Comprehensive Cancer Centers, dedicated to an integrated and patient-focused approach.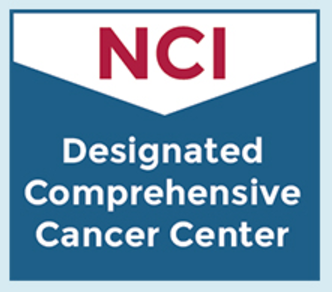 ---
Patients, Partners, Progress
Our patients and families are our most important partners in discovery – and the motivation behind our efforts to advance research and improve cancer care.    
Read their stories from Momentum magazine. 
Cancer Center

News

Latest news about our research, patient care programs, outreach and educational events.
Men: What to ask your doctor about prostate cancer screening
Making sense of the updated guidelines for prostate cancer screening.
Team identifies new gene candidates for breast cancer risk
A new study has identified 48 candidate susceptibility genes for breast cancer risk, including 14 genes at loci (chromosome regions) not yet reported for breast cancer.
Hyundai Hope on Wheels keeps cancer research support rolling
Debra Friedman, MD, director of the Division of Pediatric Hematology/Oncology, has been awarded a $100,000 Hyundai Hope on Wheels Impact Award. The grant was celebrated in a "handprint ceremony" with Hyundai representatives on June 12.
Lung cancer patients and advocates visit VUMC research labs
A group of young lung cancer patients and their family members recently toured research laboratories to learn how investigators are working to find better therapies and possibly a cure for the disease.
The symptoms of cholangiocarcinoma
The signs of this rare bile-duct cancer typically go unnoticed at first. Here's what to know.
Featured

Events

VICC Seminar Series: Steve Patierno, PhD

13 September 2018

VICC Seminar Series: Elizabeth Mittendorf, MD PhD

20 September 2018

VICC Seminar Series: Deborah Schrag, MD, MPH

27 September 2018

VICC Seminar Series: Senthil Muthuswamy, PhD

11 October 2018