Vanderbilt-Ingram
Cancer Center
Vanderbilt-Ingram Cancer Center is at the forefront of new discoveries that help us prevent, find, treat, manage and cure cancer. But we can't make these discoveries alone. Our patients, caregivers, community leaders, donors, volunteers, and educators contribute their insight, time, and passion to advancing the discoveries that lead us closer to a cure.
No matter how cancer has touched your life, you are a key partner in our efforts to save lives and improve the quality of life for those with cancer. 
Harnessing the power of
science for our patients
Our doctors and researchers are turning today's
scientific discoveries into tomorrow's treatments.
Learn more about our research programs and initiatives.
Proven
Track Record
A leader in research, innovation and treatment. We are one of 51 National Cancer Institute-designated Comprehensive Cancer Centers, dedicated to an integrated and patient-focused approach.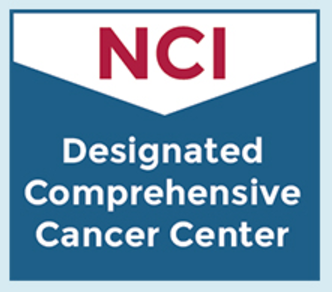 ---
Patients, Partners, Progress
Our patients and families are our most important partners in discovery – and the motivation behind our efforts to advance research and improve cancer care.    
Read their stories from Momentum magazine. 
Cancer Center

News

Latest news about our research, patient care programs, outreach and educational events.
Colorectal cancer researchers receive SPORE funding
Colorectal cancer researchers from Vanderbilt-Ingram Cancer Center (VICC) have been awarded a Specialized Program of Research Excellence grant from the National Cancer Institute (NCI).
Grant strengthens breast cancer research efforts
Breast cancer researchers at Vanderbilt-Ingram Cancer Center have secured a fourth round of continuous Specialized Program of Research Excellence funding.
Cancer susceptibility genes
Gene variants associated with cancer risk appear to contribute to carcinogenesis by regulating target genes that in turn promote the generation of mutations.
New prostate cancer treatment concept
Combining immunotherapy and radiation therapy may be a powerful treatment approach for castration-resistant prostate cancer.
Potential second-line melanoma treatment identified
A study led by Anna Vilgelm, MD, PhD, and Ann Richmond, PhD, has identified a possible second-line treatment for melanoma patients.