Vanderbilt-Ingram
Cancer Center
Vanderbilt-Ingram Cancer Center is at the forefront of new discoveries that help us prevent, find, treat, manage and cure cancer. But we can't make these discoveries alone. Our patients, caregivers, community leaders, donors, volunteers, and educators contribute their insight, time, and passion to advancing the discoveries that lead us closer to a cure.
No matter how cancer has touched your life, you are a key partner in our efforts to save lives and improve the quality of life for those with cancer. 
Harnessing the power of
science for our patients
Our doctors and researchers are turning today's
scientific discoveries into tomorrow's treatments.
Learn more about our research programs and initiatives.
Proven
Track Record
A leader in research, innovation and treatment. We are one of 49 National Cancer Institute-designated Comprehensive Cancer Centers, dedicated to an integrated and patient-focused approach.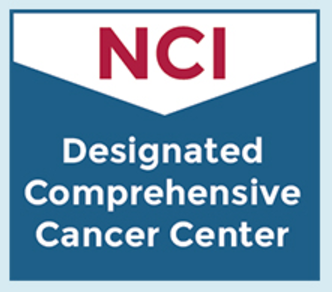 ---
Patients, Partners, Progress
Our patients and families are our most important partners in discovery – and the motivation behind our efforts to advance research and improve cancer care.    
Read their stories from Momentum magazine. 
Cancer Center

News

Latest news about our research, patient care programs, outreach and educational events.
Study finds patient messages help predict medication adherence
Breast cancer patients who message their doctors about certain topics are more likely to discontinue hormone therapy than others, enabling doctors to better predict which patients are at risk of stopping their treatment early.
HPV Symposium Set For March 1
Vanderbilt University Medical Center will host an educational symposium on human papillomavirus (HPV) and associated cancers on Friday, March 1.
Grant supports novel imaging initiative to enhance cancer care
A Vanderbilt initiative to develop predictive imaging technologies that clinicians can use to better match patients with personalized care has received National Cancer Institute (NCI) funding.
The yin and yang of cell signaling
Changes in enzymes involved in lysophospholipid signaling can activate a pathway implicated in development of cancer, a recent study suggests.
Probing H. pylori cancer protein
A new study improves the understanding of how the stomach-dwelling bacterium Helicobacter pylori influences the risk of premalignant and malignant changes in the stomach.