Vanderbilt-Ingram
Cancer Center
Vanderbilt-Ingram Cancer Center is at the forefront of new discoveries that help us prevent, find, treat, manage and cure cancer. But we can't make these discoveries alone. Our patients, caregivers, community leaders, donors, volunteers, and educators contribute their insight, time, and passion to advancing the discoveries that lead us closer to a cure.
No matter how cancer has touched your life, you are a key partner in our efforts to save lives and improve the quality of life for those with cancer. 
Harnessing the power of
science for our patients
Our doctors and researchers are turning today's
scientific discoveries into tomorrow's treatments.
Learn more about our research programs and initiatives.
Proven
Track Record
A leader in research, innovation and treatment. We are one of 51 National Cancer Institute-designated Comprehensive Cancer Centers, dedicated to an integrated and patient-focused approach.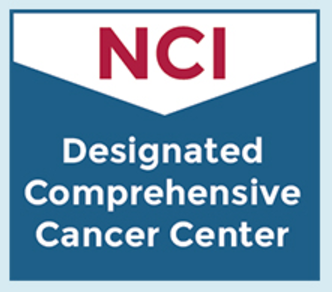 ---
Patients, Partners, Progress
Our patients and families are our most important partners in discovery – and the motivation behind our efforts to advance research and improve cancer care.    
Read their stories from Momentum magazine. 
Cancer Center

News

Latest news about our research, patient care programs, outreach and educational events.
Ciombor chosen for NCI clinical investigator team leadership award
Kristen Ciombor, MD, MSCI, is one of 10 physicians nationwide selected by the NCI for the 2021 Cancer Clinical Investigator Team Leadership Award.
Researchers discover that protein switches functions to regulate DNA replication
One protein. One mechanism of action. Two biologically opposite effects.
Davis promoted to Vice President for VUMC Cancer Care Network and Strategy
Nancy Davis, MD, has been promoted to Vice President for Cancer Care Network and Strategy at Vanderbilt University Medical Center.
Study shows benefit of scheduling lung screens with mammograms
Women who are longtime smokers could potentially save their lives by undergoing lung screens on the same day they schedule mammograms.
Tuya Pal named Komen Scholar
Susan G. Komen announced that Tuya Pal, MD, has been named a Komen Scholar.
National Black Family Cancer Awareness Week is call to action
Leaders from Vanderbilt-Ingram Cancer Center are supporting a new event to raise awareness about how African Americans can move from the periphery of cancer treatment advancements to the center stage.