Vanderbilt-Ingram
Cancer Center
Vanderbilt-Ingram Cancer Center is at the forefront of new discoveries that help us prevent, find, treat, manage and cure cancer. But we can't make these discoveries alone. Our patients, caregivers, community leaders, donors, volunteers, and educators contribute their insight, time, and passion to advancing the discoveries that lead us closer to a cure.
No matter how cancer has touched your life, you are a key partner in our efforts to save lives and improve the quality of life for those with cancer. 
Harnessing the power of
science for our patients
Our doctors and researchers are turning today's
scientific discoveries into tomorrow's treatments.
Learn more about our research programs and initiatives.
Proven
Track Record
A leader in research, innovation and treatment. We are one of 49 National Cancer Institute-designated Comprehensive Cancer Centers, dedicated to an integrated and patient-focused approach.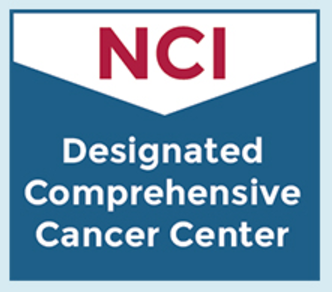 ---
Patients, Partners, Progress
Our patients and families are our most important partners in discovery – and the motivation behind our efforts to advance research and improve cancer care.    
Read their stories from Momentum magazine. 
Cancer Center

News

Latest news about our research, patient care programs, outreach and educational events.
Teamwork key to treating patient's rare blood cancer
Patient Joe Lofaro credits the teamwork of Nishitha Reddy, MBBS, MSCI, and other clinicians at VUMC for diagnosing him with the rare blood cancer Erdheim-Chester disease.
Cancer fight personal for VICC Ambassadors chair
As this year's chair of the VICC Ambassadors, Ashley Larcinese, is driven by her experiences to see that research is funded at VICC.
Lung cancer survival signal
A recent study shows that a cell receptor, SSTR2, is a candidate biomarker for poor prognosis and a potential therapeutic target for small cell lung cancer.
Vanderbilt Biophotonics Center collaboration seeks earlier diagnosis of throat cancer
Researchers in the schools of engineering and medicine are exploring the use of Raman spectroscopy for early detection of HPV-related cancers of the throat in order to reduce the need for biopsies and to offer less intensive therapies.
Cancer Center among best in nation for stem cell transplant survival
Vanderbilt-Ingram Cancer Center's Stem Cell Transplant ranks among the best in the nation for donor stem cell transplant survival rates among large centers, according to an annual report.
Featured

Events

VISE 7th Annual Surgery, Intervention, and Engineering Symposium

12 December 2018

VICC Seminar Series

03 January 2019

VICC Seminar Series: Shelley Berger, PhD

10 January 2019

VICC Seminar Series

17 January 2019