Vanderbilt-Ingram
Cancer Center
Vanderbilt-Ingram Cancer Center is at the forefront of new discoveries that help us prevent, find, treat, manage and cure cancer. But we can't make these discoveries alone. Our patients, caregivers, community leaders, donors, volunteers, and educators contribute their insight, time, and passion to advancing the discoveries that lead us closer to a cure.
No matter how cancer has touched your life, you are a key partner in our efforts to save lives and improve the quality of life for those with cancer. 
Harnessing the power of
science for our patients
Our doctors and researchers are turning today's
scientific discoveries into tomorrow's treatments.
Learn more about our research programs and initiatives.
Proven
Track Record
A leader in research, innovation and treatment. We are one of 49 National Cancer Institute-designated Comprehensive Cancer Centers, dedicated to an integrated and patient-focused approach.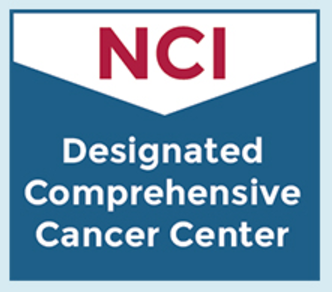 ---
Patients, Partners, Progress
Our patients and families are our most important partners in discovery – and the motivation behind our efforts to advance research and improve cancer care.    
Read their stories from Momentum magazine. 
Cancer Center

News

Latest news about our research, patient care programs, outreach and educational events.
Study tracks incidence, timing of immunotherapy-related deaths
Vanderbilt-Ingram Cancer Center researchers have answered questions about the incidence and timing of rare but sometimes fatal reactions to the most widely prescribed class of immunotherapies.
Exercise and breast cancer: What to expect
Physical activity boosts health, including for people being treated for breast cancer. An expert answers questions about exercise and breast cancer.
Radiation Oncology Survivorship Program adds telemedicine care
The Vanderbilt-Ingram Cancer Center Department of Radiation Oncology is offering survivorship care in Clarksville, Tennessee, via telemedicine to patients after they complete curative treatment.
Solórzano named interim Department of Surgery chair
Carmen Solórzano, MD, professor of Surgery and chief of the Division of Surgical Oncology and Endocrine Surgery, has been named the interim chair of Vanderbilt's Department of Surgery.
Featured

Events

VICC Seminar Series: Deborah Schrag, MD, MPH

27 September 2018

VICC Seminar Series: Senthil Muthuswamy, PhD

11 October 2018

VICC Seminar Series

18 October 2018

VICC Seminar Series

25 October 2018