Vanderbilt-Ingram
Cancer Center
Vanderbilt-Ingram Cancer Center is at the forefront of new discoveries that help us prevent, find, treat, manage and cure cancer. But we can't make these discoveries alone. Our patients, caregivers, community leaders, donors, volunteers, and educators contribute their insight, time, and passion to advancing the discoveries that lead us closer to a cure.
No matter how cancer has touched your life, you are a key partner in our efforts to save lives and improve the quality of life for those with cancer. 
Harnessing the power of
science for our patients
Our doctors and researchers are turning today's
scientific discoveries into tomorrow's treatments.
Learn more about our research programs and initiatives.
Proven
Track Record
A leader in research, innovation and treatment. We are one of 51 National Cancer Institute-designated Comprehensive Cancer Centers, dedicated to an integrated and patient-focused approach.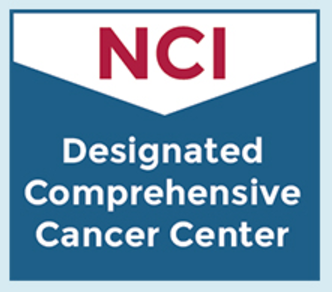 ---
Patients, Partners, Progress
Our patients and families are our most important partners in discovery – and the motivation behind our efforts to advance research and improve cancer care.    
Read their stories from Momentum magazine. 
Cancer Center

News

Latest news about our research, patient care programs, outreach and educational events.
Park named director of Hematology and Oncology at VICC
After serving as interim director since Jan. 1, Ben Ho Park, MD, PhD, has been named director of the Division of Hematology and Oncology.
'Black in Cancer' promotes diversity in research
Black In Cancer, an initiative cofounded by Henry Henderson III, PhD, a postdoctoral researcher at Vanderbilt-Ingram Cancer Center, is making an impact just two months after its inception.
VICC receives 'exceptional' score with renewal as an NCI-Designated Comprehensive Cancer Center
VICC received an overall "exceptional" score for its research impact and excellence in patient care. This achievement merits renewed funding from the NCI and places it once again in a top group of NCI Comprehensive Cancer Centers.
Cancer centers nationwide join to address the impact of COVID-19 pandemic on cancer prevention and treatment
A consortium of 17 cancer centers in the United States, including VICC, have come together to better understand the consequences of the COVID-19 pandemic in delaying cancer detection, care and prevention.
VICC leading first global study of MDS/MPN overlap syndrome
Overlap syndromes are blood cancers that present with features of myelodysplastic syndromes (MDS) and myeloproliferative neoplasms (MPN). VICC is leading the first ever cooperative international trial for these rare cancers.
Vanderbilt-Ingram opens cancer center in Wilson County
Vanderbilt-Ingram Cancer Center at Wilson County is slated to open Aug. 31 with a full array of highly specialized services, including diagnostic assessments, medical oncology and radiation oncology.