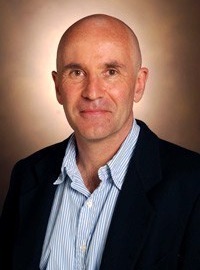 Mark P. de Caestecker, M.D., Ph.D.
Assistant Professor of Medicine (Nephrology)
Mark P. de Caestecker, M.D., Ph.D.
Assistant Professor of Medicine (Nephrology)
mark.de.caestecker@vumc.org
Vanderbilt University Medical Center
S-3223 Medical Center North
Nashville, TN 37232
Profile
Education
Research Emphasis
Kidney regeneration and therapy, kidney development, retinoic acid signaling, immune cells, macrophages, pulmonary vasculature, genetics, BMP signaling, endothelial cells
Research Description
Our laboratory is interested in the mechanisms and therapeutic manipulation of pathways and cellular responses involved in promoting healthy cellular repair after organ injury, with a particular focus on the transition of acute kidney injury to fibrosis and chronic kidney disease. Our current focus includes:

a) Phenotypic screening for small molecules that promote proliferative repair of damaged epithelium after injury. These studies are based on a long-term collaboration with Dr. Neil Hukriede from the University of Pittsburgh, who has developed a phenotypic screen in zebrafish to identify compounds that promote proliferative expansion of nephron progenitor cells. Using this approach we have identified a new family of highly selective HDAC inhibitors that promote non-scarring repair after acute kidney injury, that are effective in multiple toxic and surgical models of kidney injury, and importantly, are effective when given days after the initiating injury. We are currently working on target identification and SAR for optimization.

b) Studying the regulation, role and therapeutic manipulation of retinoic acid signaling in promoting effective repair after acute kidney injury. We are studying the cellular origins and effectors of retinoic acid signaling activity after acute kidney injury; exploring the role of immune effectors in mediating these effects; and develop new, non-toxic therapeutic approaches to enhance this natural response and promote effective repair after kidney injury.

Our laboratory also studies the role of BMP signaling in pulmonary hypertension. Human genetic studies indicate that this signaling pathway plays an important role in modifying pulmonary vascular responses in disease. We have shown that Bmp signaling exerts distinct opposing, cell specific effects on pulmonary vascular remodeling and tone. We are currently using genetic models in mice as well as patient derived cells to evaluate effect of inherited mutations in the BMP type 2-receptor, BMPR2, on pulmonary vascular cell function. Our specific focus is on how these mutations affect endothelial cell function, specifically metabolic function and perivascular inflammation, and how these pathologic responses promote pulmonary hypertension in genetically modified mice.


Publications