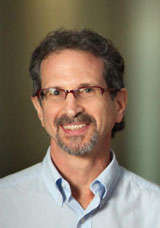 Walter J. Chazin, Ph.D.
Chancellor's Professor of Medicine
Professor of Biochemistry
Professor of Chemistry
Director, Vanderbilt University Center for Structural Biology
Director, Molecular Biophysics Training Program
Walter J. Chazin, Ph.D.
Chancellor's Professor of Medicine
Professor of Biochemistry
Professor of Chemistry
Director, Vanderbilt University Center for Structural Biology
Director, Molecular Biophysics Training Program
walter.chazin@Vanderbilt.Edu
Vanderbilt University Medical Center
5140 MRB III, Suite 5140
Nashville, TN 37232
Profile
My research interests fall under the general theme of understanding the structural basis for recognition, biochemical function and biological specificity of proteins and nucleic acids. My background in chemistry frames the way I think, but the deciding factor for choosing problems is not the approach, but rather the biomedical problem. Another key characteristic is tight coupling of our research to functional analysis. This strategy is by nature very collaborative and collegial, and has stimulated involvement in several multi-investigator research programs.
Our structural biology research focuses on the cutting edge of the technology and its application to increasingly complex systems. A significant part of our research is now devoted to multi-protein complexes, with programs studying various aspects of genome maintenance ranging from DNA replication to damage response and repair.
Education
Ph.D., Concordia University, Montreal, Quebec, Canada (1983)
B.Sc., McGill University, Montreal, Quebec, Canada (1975)
Postgraduate Training
Postdoc, Biophysics, E.T.H. Honggerberg, Zurich, Switzerland (1983-1985)
Postdoc, Structural Biology, The Scripps Research Institute, La Jolla, CA (1986-1987)
Research Emphasis
structural biology; protein dynamics; DNA replication; DNA repair; calcium signal transduction; protein ubiquitination; microbial pathogeneisis; calmodulin; calprotectin; replication protein A; DNA primase; XPA; XPC; S100 proteins; polymerase switching; cancer; diabetes; immune response; inflammation; chemical biology
Research Description
Research in my laboratory uses a multi-disciplinary, collaborative and structurally-oriented approach to address key problems in biology and medicine. At the molecular level, we study the structure and dynamics of proteins and their complexes with other proteins, nucleic acids and small molecule ligands. My independent career began as a biomolecular NMR spectroscopist, but our laboratory is now an integrated structural biology lab that uses many structural, biophysical and biochemical techniques, including calorimetry, fluorescence spectroscopy, X-ray crystallography, X-ray/neutron scattering, cryo electron microscopy, computation, and biochemical assays in vitro and in cells. Our studies are greatly enhanced by numerous collaborators at our institution, around the country and across the world. The following paragraph provide an overview of our work on DNA replication and repair as an example. The strategy and approaches are similar for our programs in bacterial pathogenesis and calcium regulation of cardiac ion channels.

One of the great scientific challenges today is to understand how proteins act together to perform the major processes in a cell such as DNA replication, all of which involve a sequence of multiple biochemical steps. Much of our work has revolved around human Replication Protein A (RPA), the major eukaryotic single-strand DNA (ssDNA) binding protein, which is essential for most DNA transactions in all cells.

Our work has helped delineate the way in which RPA helps to orchestrate the intricate dance of proteins that is required to replicate DNA, respond when DNA is damaged, and repair the damage. Important insights have been obtained by identifying, and structurally characterizing, the interactions of RPA with specific proteins required for each of these processes. As we have progressed, there has been an increasing need to determine structures of RPA binding partners. Current efforts center on human DNA primase and nucleotide excision repair protein XPA, and their complexes with RPA. Together, these studies are laying the foundation to determine how mutations in the DNA processing proteins cause defects that lead to cancer and other diseases. Moreover, we are well invested into exploring translation of this knowledge into potential therapeutics by using fragment-based inhibitor discovery targeted to suppressing RPA-mediated recruitment of proteins to sites of DNA damage.
Publications