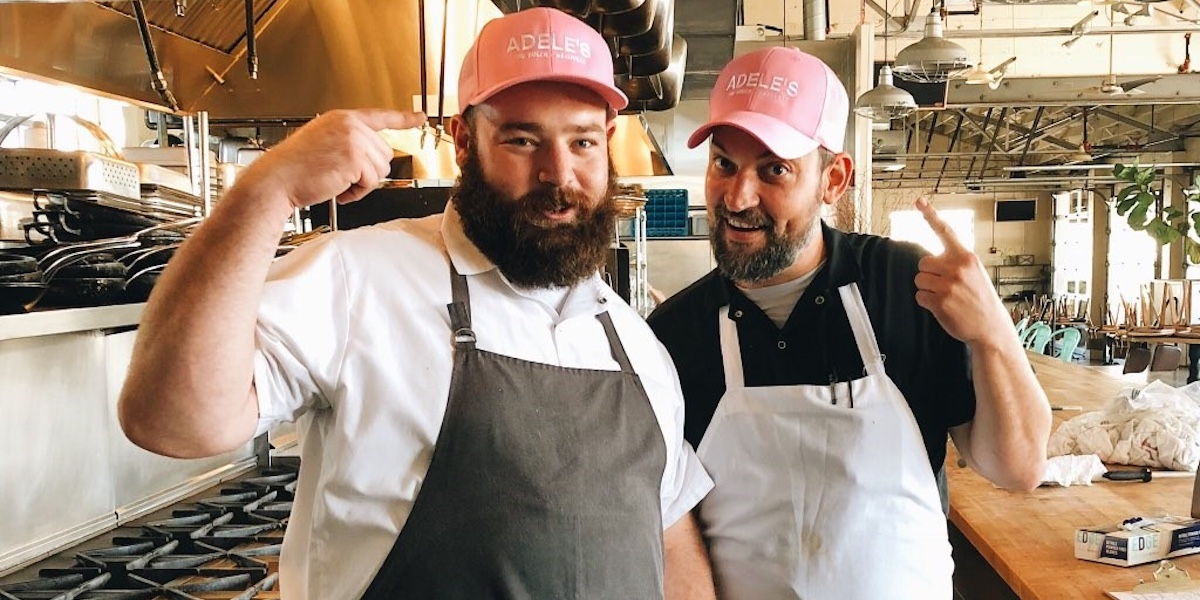 Adele's to Paint the Gulch Pink This October to Benefit Vanderbilt-Ingram Cancer Center
Throughout the month of October, Adele's Nashville will go pink for Breast Cancer Awareness Month.  The initiative is an effort to raise funds for Vanderbilt-Ingram Cancer Center and also raise awareness of the importance of nutrition to good health.  
1 of 8 women in the United States will be affected by breast cancer, and multiple staff members and partner Howard Greenstone watched their mothers and other family members battle breast cancer, so this month-long program is personal and important for the Adele's team.  
The program will launch with a brunch on Sunday, September 30, where special menu items will debut.  Chef Sean McTiernan and the team at Adele's worked closely on menu creation with experts at Vanderbilt-Ingram Cancer Center, including Brent Rexer, MD; Jennifer Pietenpol, PhD; and John Compton, MDiv, to create a menu where all courses were designed with cancer-fighting ingredients.  Believing strongly in the idea that healthy food doesn't have to be boring, Chef McTiernan uses ingredients like olives, cod and yogurt in delicious and healthful ways to inspire diners.  
At the end of the month, a portion of the proceeds from the special menu items will be donated directly to Vanderbilt-Ingram Cancer Center.
"We are so grateful to Adele's, not only for its support of the cancer center, but also for raising awareness of the role of evidence-based nutrition in reducing cancer risk," said Pietenpol, executive vice president for research at Vanderbilt University Medical Center and director of Vanderbilt-Ingram. "We cannot control the genes we inherited, but we can control lifestyle choices that can help lower our risk of cancer."
Vanderbilt-Ingram Cancer Center is a leader in the prevention, diagnosis and treatment of cancer. The center's world-renowned team of experts provides an integrated, personalized and patient-centered approach to cancer care, including treatment, research, support, education and outreach. Vanderbilt-Ingram is a National Cancer Institute-designated Comprehensive Cancer Center, one of just two centers in Tennessee and 49 in the country to earn this highest distinction. As a nonprofit organization, Vanderbilt-Ingram relies on philanthropic support to advance its mission.
First Course
Freekeh, castelvetrano olives, cauliflower, burrata, oregano, olive-tomato vinaigrette
Salad course
Cucumber, herring ceviche, chiles, cilantro, sesame oil, lemon-hemp vinaigrette
Main Course
Black cod, thayir choru, Carolina Gold rice, yogurt, granny smith apple, ginger, curry served with a bitter gourd peach-pepper chutney
Dessert
Green tea and hemp ice cream
Non-alcoholic beverage
Pomegranate-ginger lemonade
*Items will be available a la carte and will be served in addition to Adele's regular menu items.
Reservations are encouraged and can be made by calling 615-988-9700 or online at adelesnashville.com.