Physician Search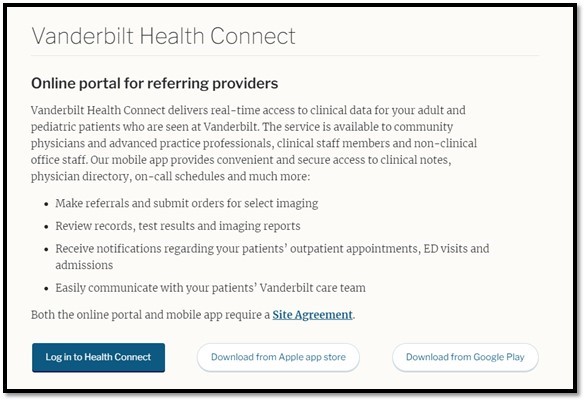 Consuelo Wilkins, MD, MSCI, Senior Vice President for Health Equity and Inclusive Excellence for Vanderbilt University Medical Center (VUMC) and Senior Associate Dean for Health Equity and Inclusive Excellence for Vanderbilt University School of Medicine, always knew she wanted to be a physician. "Health equity was built into everything I did, even if I didn't know it or recognize it at the time," Wilkins said. "I have always learned and believed that people are the same — everyone deserves to be healthy, and everyone should have the best opportunities to take care of themselves and their families." Click below to learn more about health equity initiatives.

https://momentum.vicc.org/2021/09/everyone-deserves-to-be-healthy/
Vanderbilt was the lead site for an NIH-funded, phase 2, multicenter influenza vaccine study in pediatric allogeneic hematopoietic stem cell transplant (HCT) recipients that may lead to a change in the current flu vaccine recommendations in this vulnerable population. Natasha Halasa, MD, MPH and colleagues recently published in the New England Journal of Medicine, that two doses of high-dose trivalent flu vaccine resulted in higher amounts of influenza-specific antibodies than two doses of standard dose quadrivalent vaccine.

https://news.vumc.org/2023/03/02/high-dose-flu-vaccine-beneficial-for-pediatric-stem-cell-transplant-patients/
---
The PIK3CA gene is frequently mutated in breast cancer, leading to disease aggressiveness and
patient mortality. Alpelisib, a small molecule that inhibits the activity of the PIK3CA gene
product PI3K, has demonstrated clinical benefit in cancer patients with this gene mutation.
However, hyperglycemia, an on-target toxicity associated with alpelisib that leads to
hyperinsulinemia, limits the drug's clinical efficacy and induces high grade hyperglycemia in
patients with baseline metabolic dysfunction, insulin resistance and/or elevated HbA1c.
Restoring insulin sensitivity and reduction in circulating concentrations of insulin have
been reported to improve the activity of alpelisib.

Evexomostat (SDX-7320) is a polymer-conjugate of a novel small molecule methionine
aminopeptidase 2 (MetAP2) inhibitor that has demonstrated the ability to reduce
alpelisib-induced hyperglycemia in multiple animal experiments and has demonstrated
synergistic anti-tumor activity independent of changes in glucose or insulin. Evexomostat was
well tolerated in a Phase 1 safety study in late-stage cancer patients and showed
improvements in insulin resistance for patients that presented with baseline elevated
insulin. Overall, the most common treatment-emergent adverse events with evexomostat (TEAEs)
were fatigue (44%), decreased appetite (38%), constipation and nausea (each 28%), and
diarrhea (22%). All other TEAEs occurred at an incidence <20%.

The purpose of this study is to characterize the safety of the triplet drug combination
(alpelisib, fulvestrant plus evexomostat), to test whether evexomostat, when given in
combination with alpelisib and fulvestrant will reduce the number and severity of
hyperglycemic events and/or reduce the number of anti-diabetic medications needed to control
the hyperglycemia for patients deemed at risk for alpelisib-induced hyperglycemia (baseline
elevated HbA1c or well-controlled type 2 diabetes), and to assess preliminary anti-tumor
efficacy and changes in key biomarkers and quality of life in this patient population.
Not Available
I/II
Rexer, Brent
NCT05455619
VICCBREP2271