Physician Search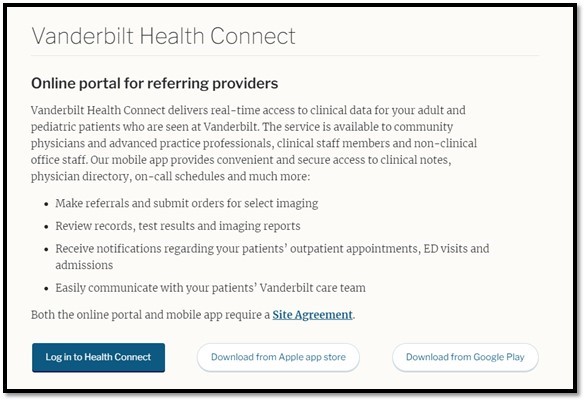 Consuelo Wilkins, MD, MSCI, Senior Vice President for Health Equity and Inclusive Excellence for Vanderbilt University Medical Center (VUMC) and Senior Associate Dean for Health Equity and Inclusive Excellence for Vanderbilt University School of Medicine, always knew she wanted to be a physician. "Health equity was built into everything I did, even if I didn't know it or recognize it at the time," Wilkins said. "I have always learned and believed that people are the same — everyone deserves to be healthy, and everyone should have the best opportunities to take care of themselves and their families." Click below to learn more about health equity initiatives.

https://momentum.vicc.org/2021/09/everyone-deserves-to-be-healthy/
Vanderbilt was the lead site for an NIH-funded, phase 2, multicenter influenza vaccine study in pediatric allogeneic hematopoietic stem cell transplant (HCT) recipients that may lead to a change in the current flu vaccine recommendations in this vulnerable population. Natasha Halasa, MD, MPH and colleagues recently published in the New England Journal of Medicine, that two doses of high-dose trivalent flu vaccine resulted in higher amounts of influenza-specific antibodies than two doses of standard dose quadrivalent vaccine.

https://news.vumc.org/2023/03/02/high-dose-flu-vaccine-beneficial-for-pediatric-stem-cell-transplant-patients/
---
Multiple Cancer Types
GSK-3 is a potentially important therapeutic target in human malignancies. The Actuate 1801
Phase 1/2 study is designed to evaluate the safety and efficacy of 9-ING-41, a potent GSK-3
inhibitor, as a single agent and in combination with cytotoxic agents, in patients with
refractory cancers.
Miscellaneous, Phase I
I/II
Davis, Elizabeth
NCT03678883
VICCPHI19127
---
The purpose of this study is to assess the safety and tolerability of VBI-1901 in subjects
with recurrent malignant gliomas (glioblastoma, or GBM).
Neuro-Oncology
I/II
Merrell, Ryan
NCT03382977
VICCNEUP2234
---
Multiple Cancer Types
This phase II trial studies how well reduced doses of radiation therapy to the brain and spine (craniospinal) and chemotherapy work in treating patients with newly diagnosed type of brain tumor called WNT)/Wingless (WNT)-driven medulloblastoma. Recent studies using chemotherapy and radiation therapy have been shown to be effective in treating patients with WNT-driven medulloblastoma. However, there is a concern about the late side effects of treatment, such as learning difficulties, lower amounts of hormones, or other problems in performing daily activities. Radiotherapy uses high-energy radiation from x-rays to kill cancer cells and shrink tumors. Drugs used in chemotherapy, such as cisplatin, vincristine sulfate, cyclophosphamide and lomustine, work in different ways to stop the growth of tumor cells, either by killing the cells, by stopping them from dividing, or by stopping them from spreading. Giving reduced craniospinal radiation therapy and chemotherapy may kill tumor cells and may also reduce the late side effects of treatment.
Neuro-Oncology, Pediatrics
II
Pastakia, Devang
NCT02724579
COGACNS1422