Physician Search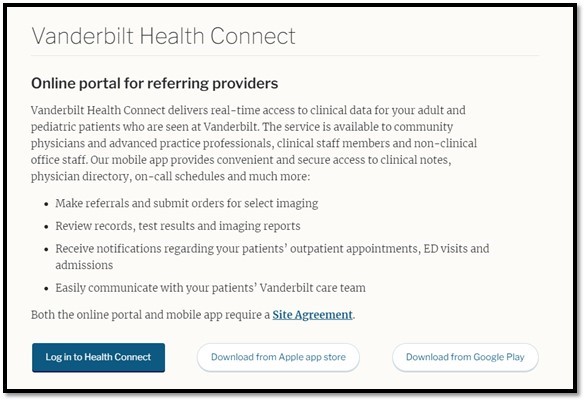 Consuelo Wilkins, MD, MSCI, Senior Vice President for Health Equity and Inclusive Excellence for Vanderbilt University Medical Center (VUMC) and Senior Associate Dean for Health Equity and Inclusive Excellence for Vanderbilt University School of Medicine, always knew she wanted to be a physician. "Health equity was built into everything I did, even if I didn't know it or recognize it at the time," Wilkins said. "I have always learned and believed that people are the same — everyone deserves to be healthy, and everyone should have the best opportunities to take care of themselves and their families." Click below to learn more about health equity initiatives.

https://momentum.vicc.org/2021/09/everyone-deserves-to-be-healthy/
Vanderbilt was the lead site for an NIH-funded, phase 2, multicenter influenza vaccine study in pediatric allogeneic hematopoietic stem cell transplant (HCT) recipients that may lead to a change in the current flu vaccine recommendations in this vulnerable population. Natasha Halasa, MD, MPH and colleagues recently published in the New England Journal of Medicine, that two doses of high-dose trivalent flu vaccine resulted in higher amounts of influenza-specific antibodies than two doses of standard dose quadrivalent vaccine.

https://news.vumc.org/2023/03/02/high-dose-flu-vaccine-beneficial-for-pediatric-stem-cell-transplant-patients/
---
Multiple Cancer Types
The investigators want to study if lower doses of chemotherapy will help babies with SCID to
achieve good immunity with less short and long-term risks of complications after
transplantation. This trial identifies babies with types of immune deficiencies that are most
likely to succeed with this approach and offers them transplant early in life before they get
severe infections or later if their infections are under control. It includes only patients
receiving unrelated or mismatched related donor transplants.

The study will test if patients receiving transplant using either a low dose busulfan or a
medium dose busulfan will have immune recovery of both T and B cells, measured by the ability
to respond to immunizations after transplant. The exact regimen depends on the subtype of
SCID the patient has. Donors used for transplant must be unrelated or half-matched related
(haploidentical) donors, and peripheral blood stem cells must be used. To minimize the chance
of graft-versus-host disease (GVHD), the stem cells will have most, but not all, of the T
cells removed, using a newer, experimental approach of a well-established technology. Once
the stem cell transplant is completed, patients will be followed for 3 years. Approximately
9-18 months after the transplant, vaccinations will be administered, and a blood test
measuring whether your child's body has responded to the vaccine will be collected.
Hematologic, Pediatrics
II
Connelly, James
NCT03619551
VICCNCPED18122
---
Multiple Cancer Types
This phase III trial studies iobenguane I-131 or lorlatinib and standard therapy in treating younger patients with newly-diagnosed high-risk neuroblastoma or ganglioneuroblastoma. Radioactive drugs, such as iobenguane I-131, may carry radiation directly to tumor cells and not harm normal cells. Lorlatinib may stop the growth of tumor cells by blocking some of the enzymes needed for cell growth. Giving iobenguane I-131 or lorlatinib and standard therapy may work better compared to lorlatinib and standard therapy alone in treating younger patients with neuroblastoma or ganglioneuroblastoma.
Neuroblastoma (Pediatrics), Pediatrics
III
Benedetti, Daniel
NCT03126916
COGANBL1531