Physician Search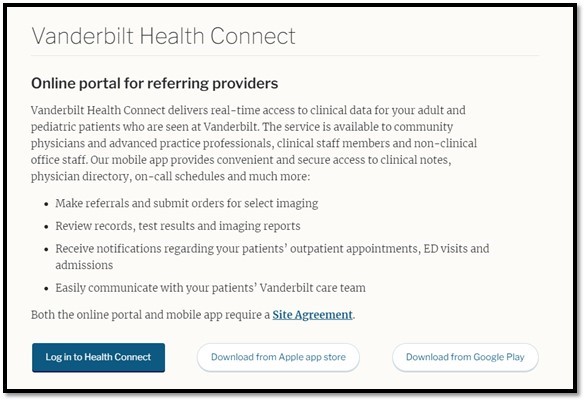 Consuelo Wilkins, MD, MSCI, Senior Vice President for Health Equity and Inclusive Excellence for Vanderbilt University Medical Center (VUMC) and Senior Associate Dean for Health Equity and Inclusive Excellence for Vanderbilt University School of Medicine, always knew she wanted to be a physician. "Health equity was built into everything I did, even if I didn't know it or recognize it at the time," Wilkins said. "I have always learned and believed that people are the same — everyone deserves to be healthy, and everyone should have the best opportunities to take care of themselves and their families." Click below to learn more about health equity initiatives.

https://momentum.vicc.org/2021/09/everyone-deserves-to-be-healthy/
Vanderbilt was the lead site for an NIH-funded, phase 2, multicenter influenza vaccine study in pediatric allogeneic hematopoietic stem cell transplant (HCT) recipients that may lead to a change in the current flu vaccine recommendations in this vulnerable population. Natasha Halasa, MD, MPH and colleagues recently published in the New England Journal of Medicine, that two doses of high-dose trivalent flu vaccine resulted in higher amounts of influenza-specific antibodies than two doses of standard dose quadrivalent vaccine.

https://news.vumc.org/2023/03/02/high-dose-flu-vaccine-beneficial-for-pediatric-stem-cell-transplant-patients/
---
This phase I/II trial studies how well tiragolumab and atezolizumab works when given to children and adults with SMARCB1 or SMARCA4 deficient tumors that that has either come back (relapsed) or does not respond to therapy (refractory). SMARCB1 or SMARCA4 deficiency means that tumor cells are missing the SMARCB1 and SMARCA4 genes, seen with some aggressive cancers that are typically hard to treat. Immunotherapy with monoclonal antibodies, such as tiragolumab and atezolizumab, may help the body's immune system attack the cancer, and may interfere with the ability of tumor cells to grow and spread.
Pediatrics
I/II
Borinstein, Scott
NCT05286801
COGPEPN2121
---
Multiple Cancer Types
This open-label, exploratory study is designed to evaluate the safety and efficacy of
targeted therapies or immunotherapy as single agents or combinations, in participants with
metastatic colorectal cancer (mCRC) whose tumors are biomarker positive as per treatment
arm-specific definition. Eligible participants with mCRC will be enrolled into specific
treatment arms based on their biomarker assay results.
Colon, Phase I, Rectal
I
Ciombor, Kristen
NCT04929223
VICCGIP2158