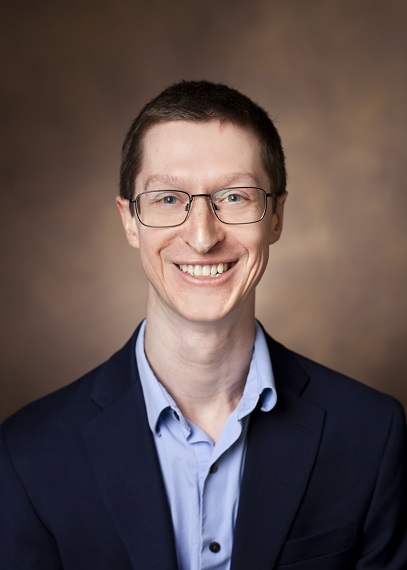 Benjamin Brown, Ph.D.
Research Assistant Professor
Benjamin Brown, Ph.D.
Research Assistant Professor
benjamin.p.brown@vanderbilt.edu
Vanderbilt University
465 21st Ave S
Nashville, TN 37212
Profile
I am Research Assistant Professor of Chemistry. My research is focused on the development and application of methods in computational chemistry for biomolecular modeling and computer-aided drug design (CADD) with an emphasis on accelerating precision oncology. In the pursuit of new targeted therapies for cancer, I employ a multi-pronged approach: (i) detailed molecular modeling and simulation of cancer-associated protein variants, such as oncogenic EGFR kinase domain variants with and without acquired resistance mutations, to determine the essential dynamics differentiating wild-type and mutant function; (ii) application of ligand- and structure-based CADD methods, including conventional methods and deep learning, to study the determinants of drug action and screen for new compounds ; and (iii) the development of new algorithms to address shortcomings in (ii) as we seek to target proteins studied in (i). The methods that I develop and apply are broadly relevant to multiple proteins and potential therapeutic targets, such that advances we make in cancer investigations may be applied in other basic and translational investigations.
After I finished my B.S. in Chemistry and Neuroscience, I began medical school at Vanderbilt University School of Medicine (VUSM) through the Medical Scientist Training Program (MSTP). The medicine curriculum is approximately 3 years in total (in addition to continuity clinics during graduate school), of which I completed over 2 years (medical knowledge and core clinical skills) prior to beginning my PhD training in 2017. My medical school training provided me with a foundation in human physiology and disease, pharmacology, molecular biology, and other disciplines, which greatly complemented my research training during my PhD. After completing my PhD training in June 2022, I was promoted to a full-time position as a Research Assistant Professor in the Department of Chemistry at Vanderbilt University. Through an agreement with the VU Department of Chemistry, VUSM, and MSTP, I am completing my remaining medical school obligations parttime with anticipated completion December 2023. I will not be pursuing post-graduate medical training (residency or fellowship), choosing instead to focus on developing my research program.
I completed my PhD training in the laboratory of Prof. Jens Meiler, Ph.D.. Prof. Meiler is an original co-creator of the Rosetta macromolecular modeling and design software package, as well as the original creator of the BioChemical Library (BCL) cheminformatics toolkit, which he programmed as an early pioneer of machine learning in small molecule CADD. Over the course of my training in the Meiler Lab, I became a core developer of both Rosetta and the BCL, which are written in the C++ programming language. Simultaneously, I have collaborated extensively with the laboratory of Prof. Christine Lovly, M.D., Ph.D. over the course of my graduate training and now as faculty as part of the Personalized Structural Biology Program's (PSBP) collaboration with the Vanderbilt-Ingram Cancer Center (VICC). Collectively, we have demonstrated that the landscape of potential acquired resistance mutations available to a protein is dependent on the underlying activating mutation (Brown et al., 2019, Clinical Cancer Research). We also demonstrated that the clinically synonymous "exon 19 deletion" variants of EGFR are in fact a heterogeneous group of mutations with varying activation profiles, enzyme kinetics, and inhibitor sensitivities
Education
Ph.D., Vanderbilt University, Nashville, Tennessee (2022)
B.S., Baldwin Wallace University, Cleveland, Ohio (2015)
Research Emphasis
Publications