Vanderbilt-Ingram
Cancer Center
Vanderbilt-Ingram Cancer Center is at the forefront of new discoveries that help us prevent, find, treat, manage and cure cancer. But we can't make these discoveries alone. Our patients, caregivers, community leaders, donors, volunteers, and educators contribute their insight, time, and passion to advancing the discoveries that lead us closer to a cure.
No matter how cancer has touched your life, you are a key partner in our efforts to save lives and improve the quality of life for those with cancer. 
Harnessing the power of
science for our patients
Our doctors and researchers are turning today's
scientific discoveries into tomorrow's treatments.
Learn more about our research programs and initiatives.
Proven
Track Record
A leader in research, innovation and treatment. We are one of 49 National Cancer Institute-designated Comprehensive Cancer Centers, dedicated to an integrated and patient-focused approach.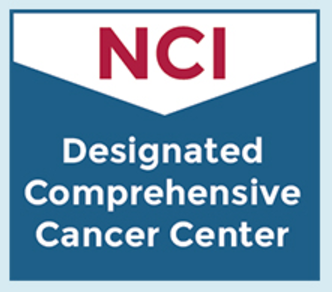 ---
Patients, Partners, Progress
Our patients and families are our most important partners in discovery – and the motivation behind our efforts to advance research and improve cancer care.    
Read their stories from Momentum magazine. 
The rainbow after the storm
Spotlight on: Bladder Cancer
---
Cancer Center News 
Latest news about our research, patient care programs, outreach and educational events.
Looking beyond the 'magic bullet' approach to drug discovery
Vanderbilt researchers have developed a new process that can rapidly and inexpensively identify personalized cancer drugs derived from nature.
Ingram sees recent cancer diagnosis as second chance
Longtime Vanderbilt-Ingram Cancer Center supporter Orrin Ingram opted to take an aggressive approach to treatment when he was diagnosed with prostate cancer.
VICC Scientific Retreat shines light on microbiome
This year's Vanderbilt-Ingram Cancer Center (VICC) Annual Scientific Retreat focused on the association between cancer and the microbiome — the microorganisms and genetic material of these microorganisms in the human body and the surrounding environment.
Natalie Grant in full voice after thyroid cancer
Today, Grammy-nominated Christian music artist Natalie Grant is cancer-free with full restoration of her voice after thyroid surgery.
Read her story and learn more about helping patients like Natalie receive lifesaving care.