Vanderbilt-Ingram
Cancer Center
Vanderbilt-Ingram Cancer Center is at the forefront of new discoveries that help us prevent, find, treat, manage and cure cancer. But we can't make these discoveries alone. Our patients, caregivers, community leaders, donors, volunteers, and educators contribute their insight, time, and passion to advancing the discoveries that lead us closer to a cure.
No matter how cancer has touched your life, you are a key partner in our efforts to save lives and improve the quality of life for those with cancer. 
Harnessing the power of
science for our patients
Our doctors and researchers are turning today's
scientific discoveries into tomorrow's treatments.
Learn more about our research programs and initiatives.
Proven
Track Record
A leader in research, innovation and treatment. We are one of 51 National Cancer Institute-designated Comprehensive Cancer Centers, dedicated to an integrated and patient-focused approach.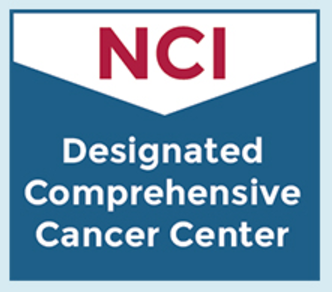 ---
Patients, Partners, Progress
Our patients and families are our most important partners in discovery – and the motivation behind our efforts to advance research and improve cancer care.    
Read their stories from Momentum magazine. 
Cancer Center

News

Latest news about our research, patient care programs, outreach and educational events.
Clinical trial tests ATR inhibitor in difficult-to-treat cancers
A clinical trial has been launched to test a new targeted therapy in patients with advanced and difficult-to-treat cancers.
Eng named co-chair of NCI clinical trials steering committee
Cathy Eng, MD, has been elected co-chair of the National Cancer Institute (NCI) Gastrointestinal Cancer Steering Committee.
Winkfield named to National Cancer Advisory Board
President Joe Biden has appointed Karen Winkfield, MD, PhD, to the National Cancer Advisory Board, where she will serve a six-year term and help guide federal initiatives that focus on cancer.
Clinical trial to test immunotherapy for rectal cancer
A new clinical trial seeks to determine whether immunotherapy in combination with short-course radiation followed by surgical resection could be a curative treatment for locally advanced rectal cancer.
Novel immunotherapy shows robust response for multiple myeloma
Elranatamab, a novel immunotherapy, demonstrated robust effectiveness in treating relapsed or refractory multiple myeloma.
Park named to new role as deputy director of Vanderbilt-Ingram Cancer Center
Ben Ho Park, MD, PhD, Cornelius Abernathy Professor of Medicine, has been named deputy director of VICC.