Vanderbilt-Ingram
Cancer Center
Vanderbilt-Ingram Cancer Center is at the forefront of new discoveries that help us prevent, find, treat, manage and cure cancer. But we can't make these discoveries alone. Our patients, caregivers, community leaders, donors, volunteers, and educators contribute their insight, time, and passion to advancing the discoveries that lead us closer to a cure.
No matter how cancer has touched your life, you are a key partner in our efforts to save lives and improve the quality of life for those with cancer. 
Harnessing the power of
science for our patients
Our doctors and researchers are turning today's
scientific discoveries into tomorrow's treatments.
Learn more about our research programs and initiatives.
Proven
Track Record
A leader in research, innovation and treatment. We are one of 51 National Cancer Institute-designated Comprehensive Cancer Centers, dedicated to an integrated and patient-focused approach.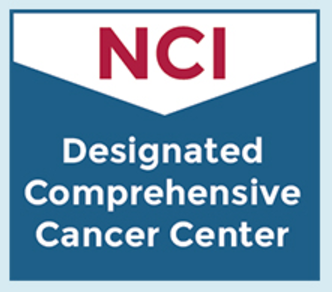 ---
Patients, Partners, Progress
Our patients and families are our most important partners in discovery – and the motivation behind our efforts to advance research and improve cancer care.    
Read their stories from Momentum magazine. 
Cancer Center

News

Latest news about our research, patient care programs, outreach and educational events.
Koerkenmeier named VICC associate nursing officer
Clint Koerkenmeier, MHS, RN, is the new associate nursing officer at VICC with the responsibility for supervising the ambulatory oncology nursing enterprise.
V Foundation to support study of pediatric soft tissue sarcoma
The V Foundation for Cancer Research has awarded a $600,000 grant to Scott Hiebert, PhD, professor of Biochemistry and Medicine, to pursue a possible precision therapy for a type of sarcoma that predominantly affects children.
Reid receives NRG Oncology early-stage investigator award
Sonya Reid, MD, MPH, assistant professor of Medicine, is a recipient of an NRG Oncology Underserved Minority Scholars Award.
VICC's Mayer departing to take new role with AstraZeneca
After 18 years of service, Ingrid Mayer, MD, MSCI, professor of Medicine and Ingram Professor of Cancer Research, is departing Vanderbilt University Medical Center for a new role as an executive with AstraZeneca.
Karen Winkfield named "Women to Watch" by Nashville Medical News.
Gretchen Purcell Jackson, MD, PhD, and Karen Winkfield, MD, PhD, are honored among top health care leaders in the 2021 "Women to Watch" by Nashville Medical News.
New Clinician Spotlight: Ryan Merrell
Neuro-oncologist Ryan Merrell, MD, has joined VUMC as chief of the Division of Neuro-Oncology in the Department of Neurology.
New robot enhances accuracy of head, neck cancer surgeries
Vanderbilt Otolaryngology-Head and Neck Surgery has acquired a robot that will help provide more targeted and accurate transoral robotic surgery.