Vanderbilt-Ingram
Cancer Center
Vanderbilt-Ingram Cancer Center is at the forefront of new discoveries that help us prevent, find, treat, manage and cure cancer. But we can't make these discoveries alone. Our patients, caregivers, community leaders, donors, volunteers, and educators contribute their insight, time, and passion to advancing the discoveries that lead us closer to a cure.
No matter how cancer has touched your life, you are a key partner in our efforts to save lives and improve the quality of life for those with cancer. 
Harnessing the power of
science for our patients
Our doctors and researchers are turning today's
scientific discoveries into tomorrow's treatments.
Learn more about our research programs and initiatives.
Proven
Track Record
A leader in research, innovation and treatment. We are one of 50 National Cancer Institute-designated Comprehensive Cancer Centers, dedicated to an integrated and patient-focused approach.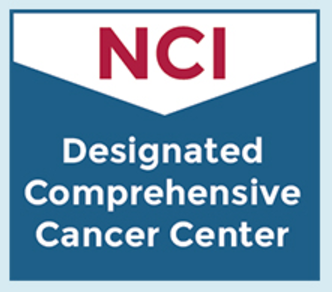 ---
Patients, Partners, Progress
Our patients and families are our most important partners in discovery – and the motivation behind our efforts to advance research and improve cancer care.    
Read their stories from Momentum magazine. 
Cancer Center

News

Latest news about our research, patient care programs, outreach and educational events.
Immunotherapy helping 87-year-old man stay on the job
Immunotherapy is helping cancer patient Roszell Mack Jr. to continue going to his job on a Kentucky horse farm.
Custom stents saving smiles for some oral cancer patients
Customized oral stents can minimize harm from radiation therapy for some head and neck cancer patients.
Vanderbilt surgeons lead nation in study to restore sensation in breast tissue
Vanderbilt University Medical Center is the nation's leading recruitment site for a new study examining the effectiveness of donor nerve grafts to restore sensation to breast tissue following mastectomy and reconstruction.
Therapy animals' impact on children with cancer studied
Mary Jo Gilmer, PhD, recently received a grant from nonprofit Human Animal Bond Research Institute (HABRI) for a pilot program investigating the health benefits of human-animal interactions (HAIs) in reducing suffering of children with cancer undergoing debilitating treatments.
Team explores fungal infection quandary in lung cancer screenings
A recent study by Vanderbilt investigators revealed that histoplasmosis - a fungal infection that creates cancer-mimicking lesions in the lungs - is prevalent beyond previously identified regions of the United States.